I was born and raised in Loui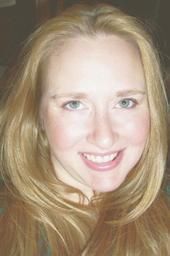 siana. Originally from DeQuincy, I moved to Baton Rouge when I was 18 to attend LSU, and I now reside in the Denham Springs/ Walker area. I have been a licensed massage therapist since 2001. I received my education in massage therapy from Medical Training College in Baton Rouge. I have worked in spas and in private practice, and I have worked with people of varying age, health, and physical conditions.
My Philosophy
One of the greatest lessons I learned from one of my massage instructors is the importance of intent. Anyone can learn techniques, but it is the intent behind the the touch that allows a therapist to connect to a client on the physical, mental, and emotional levels needed to achieve maximum benefits. Massage is an holistic therapy meant to minister to body, mind, and spirit. I enter each session with the intent of focusing all my attention on providing caring and compassionate massage, tailored to your specific wants and needs. Each massage is tailored to the individual by utilizing various modalities such as Swedish massage, neuromuscular therapy, cranial unwinding, polarity therapy, energy balancing, and myofascial release, to name a few.